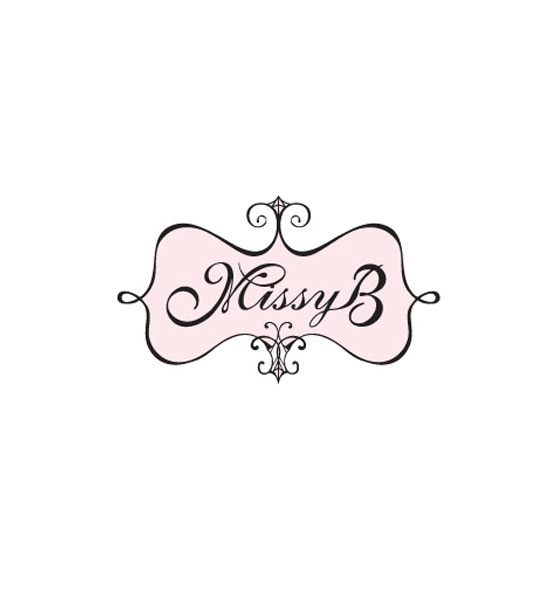 The goal for this project was to push the limits of what could be expressed for makeup and beauty products through progressive illustration, typography, hierarchy, and design while providing the audience with necessary information.

Missy B. was created for a store specializing in vintage clothing specializing in with pin-up girl flirtatious undergarments & outfits.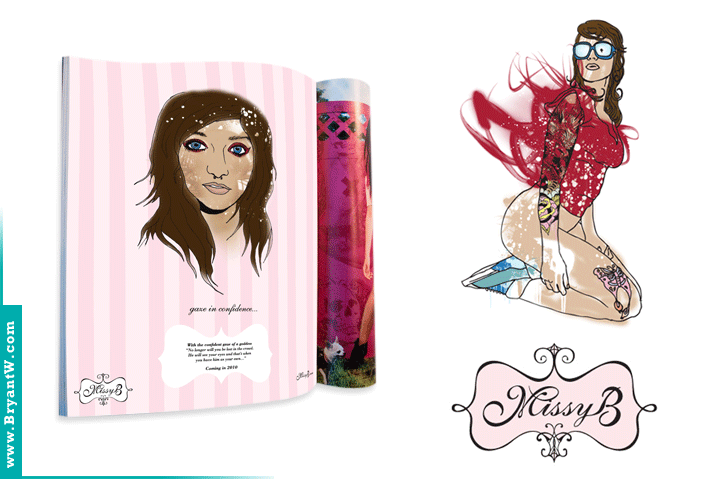 The color palette expresses a feeling of soft sheik muted tones with highlights to call out areas of the store and products to catch the consumer's eye. Within the store Missy B. sells branded beauty items such as Eyelashes, Body Spray, and Vibrant Glitter along with the vintage clothing and apparel. All of the product designs were created with a connected theme of lingerie and lace, the refined cross-stitching was developed for the sides of each box.

The logo was designed with a vintage flair, and Missy B. is executed in a soft script expressing the playful feeling behind the concept. The logotype's frame is also used as a design element throughout the packages for copy call-outs and die cuts for the openings displaying products. The illustrations of the pin-up girls and flowers are expressed with a new and exciting flair creating a more expressive experience and message.

The final packaging achieves the goals for the Missy B. campaign. The layouts have a feeling of fresh expressiveness with an arc connecting back into the world of vintage beauty and femininity.
Packaging, Illustrations, Layout, Concept, & Logo Design By Bryant W.